Morristown: The History of Our Town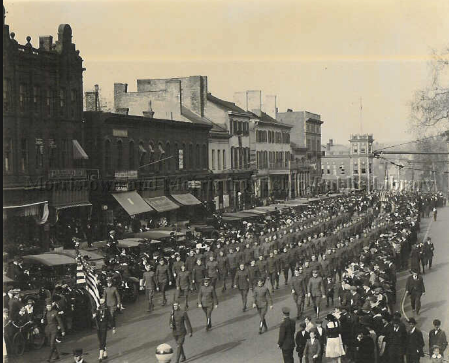 Hang on for a minute...we're trying to find some more stories you might like.
Morristown is a historic place. Many historic events have happened here, and there are several famous people from our town.
Morristown was founded in the 1700s and is named after Lewis Morris. When the town was less than 100 years old, it consisted of a cemetary, a church, a tavern, a few shops, and about fifty houses. It was called the "military capital of the American Revolution" because of its role in the war. As you may know, George Washington stayed in Morristown in 1773 and then again in 1779. You can visit Jockey Hollow where his troops and he stayed during his later visit.
There are many famous people from Morristown. One of those people is political cartoonist Thomas Nast, who wrote many cartoons featuring presidents and political events and ideas. Although he was born in Germany and died in Ecuador, he had a house in Morristown that you can visit. Another famous person from Morristown is Caroline C. Fillmore, wife of 13th president Millard Fillmore. She was born in Morristown on October 21, 1813. They got married in 1858 and had two children, Millard Powers Fillmore and Mary Abigail Fillmore. She later died in Albany, New York, in 1881.
In conclusion, Morristown has a lengthy history, and many famous people are from Morristown. We should all continue to appreciate our small town and its history to better understand what happened in the past.
Britannica, The Editors of Encyclopaedia. "Thomas Nast." Encyclopædia Britannica, Encyclopædia Britannica, Inc., 3 Dec. 2018, www.britannica.com/biography/Thomas-Nast.
"Morristown, New Jersey." Wikipedia, Wikimedia Foundation, 26 Jan. 2019, en.wikipedia.org/wiki/Morristown,_New_Jersey.
"Morristown, NJ." George Washington's Mount Vernon, www.mountvernon.org/library/digitalhistory/digital-encyclopedia/article/morristown-nj/.