DIY Holiday Gifts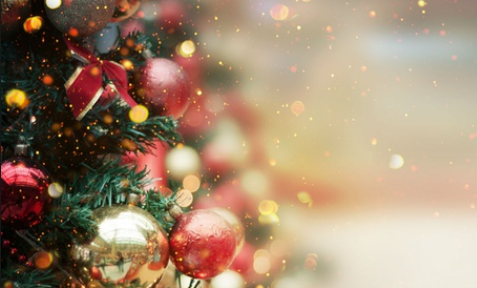 Olivia Gustavsen, Writer
December 6, 2018
Imagine it's the day before Christmas and you still need a gift for your dad. Or Hanukkah is coming up and you still haven't found a present to give to your sister. If you still need gifts for everyone on your list, don't worry. We've all been there, when the holidays seem so far away and suddenly it's the night before. Here are three fun, easy gifts for any holiday.
Coasters
These popsicle stick coasters make a great gift for everyone. They're bright, colorful, and very easy to make. You will need:
10 popsicle sticks

Glue

Washi tape
Steps:
Cut the rounded part off of all the popsicle sticks. (optional)

Stack three of the popsicle sticks on top of each other and glue them together. Do that two more times so that you end up with three stacks with three popsicle sticks in each.

Lay all the stacks vertically with about an inch in between them.

Take the remaining four popsicle sticks and wrap them in washi tape.

Glue the popsicle sticks with washi tape horizontally on top of the stacks. Make sure they are evenly spaced.
Sharpie Mug
These mugs are a really cool gift that you can be creative with. They are great gift for everyone, especially those who like coffee and tea. You will need:
A white mug

Sharpies (For long lasting results, use oil-based Sharpies)
Steps:
Practice drawing your design on paper before drawing it on the mug.

When you think you're ready, draw your design on the mug.

Bake it in the oven at 350°F for 30 minutes.

Make sure to wash the mugs carefully so that the color does not wash off.
Hot Chocolate in a Jar
This is a great gift for everyone who loves hot chocolate! It is extremely easy to make, and will please almost everyone. You will need:
Hot chocolate mix

Mini marshmallows

Candy canes
Steps:
Fill the jar ⅔ full with hot chocolate mix.

Put the marshmallows on top of the hot chocolate mix. (You can also layer the hot chocolate and marshmallows, so it alternates.

Put the candy canes in a plastic bag, crush them with a rolling pin, and place them on top of the marshmallows. Make sure the candy canes aren't a powder. There should still be fairly large chunks.
If you are still searching for a gift, these are great to make! They are very simple and easy to make, and don't require much preparation. Make sure you try them out for a great gift everyone will love. Happy holidays!
Works Cited
Co, Emily. "Easy DIY Gift: Decorate a Mug With a Sharpie." POPSUGAR Tech, 24 May 2018, www.popsugar.com/smart-living/Sharpie-Mug-DIY-Project-24955886.
Kincaid, Joy, et al. "Peppermint Hot Cocoa Gift Jars." Artful Homemaking, 22 Apr. 2018, www.artfulhomemaking.com/peppermint-hot-cocoa-gift-jars/.
Shutterfly. "55+ Creative DIY Gift Ideas for Everyone in Your Life | Shutterfly." Shutterfly, 26 Oct. 2018, www.shutterfly.com/ideas/diy-gifts/.