Success!: FMS Winter Clothing Drive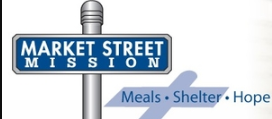 Phoebe Sciaino and Emmerie Stephens, Phoebe: Layout Editor and Writer, Emmerie: Writer
December 6, 2018
Winter is a nice time for relaxing with a warm cup of hot cocoa, sitting on the couch, enjoying the warmth of your house. Unfortunately, some people don't have that luxury. But, we can help those people be warm this winter by donating to our local organization, the Market Street Mission. The Market Street Mission is a local organization that donates clothes from our community to people who really need them. They accept all items of clothing and encourage people to donate. So, before you go out and get a new coat, think about donating your old one to the Market Street Mission.
The Market Street MIssion has a website that you should really check out. The website has a lot of really good information all about their cause and how you can help. They really need more donations. These donations help tons of people across Morris County. Their mission is to help all the people they can, to help them be warm, to help them not go hungry, and to help them get a good education. The website has information about how you can donate and about how you can volunteer. They need your help!
Our drive was a success! We got a grand total of over 175 items! Thank you so much for donating. Please donate to the Market Street Mission when you can throughout the year!
Works Cited
"Homepage." Facts at a Glance | Market Street Mission, www.marketstreet.org/