Memorial Day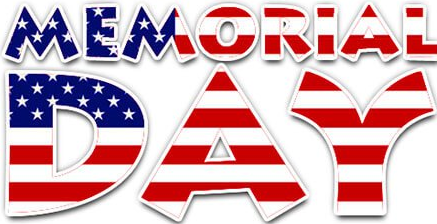 Matthew McDonald, Writer, Editor
May 15, 2018
Hang on for a minute...we're trying to find some more stories you might like.
On the last Monday of every May, we get a day off from school. Memorial Day marks the first barbecues, pool openings, and other summer-like activities. But how did we get this brief holiday? Well, as with most American holidays, it's origins lay deep in our history, and have quite tragic origins.
We must begin with one of the darkest moments in American history: the Civil War. It was the bloodiest war in American history claiming 620,000 lives. So naturally, in spring 1865 when the war ended, people wanted to remember those who gave their lives to their country. The first known practice of Memorial Day was in 1866 in the small town of Waterloo, New York. By 1868 a Union's veteran organization called for a national remembrance day every May 30th to be called Decoration Day. By 1890, all northern states formerly in the Union had adopted Decoration Day as a state holiday. But a new wave of mourning would start about 30 years later after the end of an even greater tragedy, World War I (History.com).
Compared to many other nations, the United States's casualties were light. For example to the U.S.'s almost 60,000, Imperial Russia took some 5 million total casualties (killed, captured, or wounded). However, the harshness of the trenches and the conditions they were fighting in were scary to most Americans. The United States was involved in the war for about a year and a half which added to the physiological effect. Under the direction of President Woodrow Wilson, Decoration Day moved from being just to remember Civil War casualties, but for all U.S. wars (History.com).
For many years, the U.S. continued to celebrate the holiday on May 30th. Then in 1968, Congress passed the Uniform Monday Holiday Act, which moved Memorial Day to the last Monday of every May to give federal employees a needed 3-day weekend. This took effect in 1971 and the law has been in effect ever since (History.com).
All over the country, there are parades to honor those who gave their lives for our country. Three of the largest in the country occur in Chicago, New York City, and Washington D.C. (History.com). Many know Memorial Day as the first unofficial day of summer. Many pools, beaches, and other summer establishments open over this weekend. People also celebrate by throwing parties or having barbecues. However, we should remember the reason why this holiday is in place and remember those who gave their lives for this country.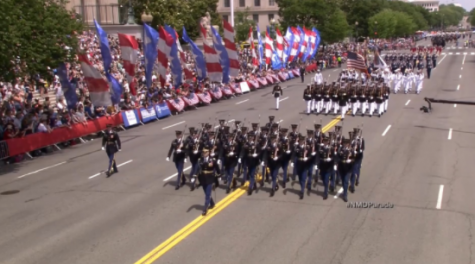 A typical Memorial Day Parade.
References:
History.com Staff. "Memorial Day 2018." History.com, A&E Television Networks, 2009, www.history.com/topics/holidays/memorial-day-history.