Must-Have Things For Summer
More stories from Maddy Jameson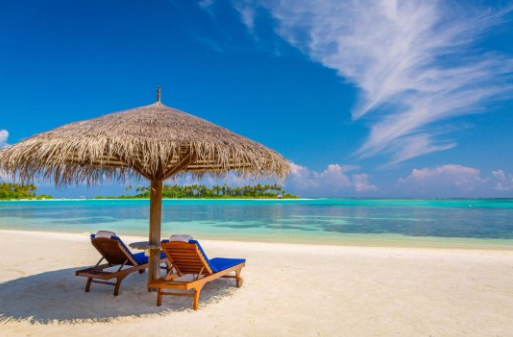 Summer is coming soon and these products will make your summer a great one! From a popsicle maker to a ring toss game, Kara Ladd at Best Products provides a list of many wonderful products for fun in the sun. Here are a few of my favorites, including some handpicked ones.
First on the list is a waterproof phone case, such as the Tendam Floatable Waterproof Case for the iPhone. This can be really handy, especially on a beach day! Most phone cases are water resistant meaning that they protect against water splashes and splatters, but won't really protect your phone if submerged in water. This is a great product to have during the summer or just any time of the year. I guarantee that it will be worth it. The average price is around $6-$20 (according to Amazon).
Next is a camera, like the Fujifilm Instax Mini 9. It's a bit on the pricey side averaging $60, but totally worth it! It ejects photos right after you take them. The fun part of taking pictures with the camera is watching them develop. You shake the piece of film that is blank and then watch as it comes to life.
A portable speaker is a great thing to add to your summer wish list. Ladd recommends the Tablet Sounds speakers. Portable speakers will ensure that you will have fun in the sun and are great at amplifying music. The Tablet Sounds is smaller than most speakers but still comes in size variations. These speakers average about $30 and can be found at Best Buy, Amazon, Target and many other stores.
Popsicle makers, they are an easy-to-use kitchen item that everyone needs and should have. It is a great way to have an ice-cold snack without having to buy it. All you do is pour juice or some sort of flavorful liquid that you enjoy. You could even use yogurt! Then just put the popsicles in the freezer for 3-4 hours and enjoy! It's best to make the night before, so you just take one out of the freezer the next day, without having to wait.
Last but not least, a ring toss game will benefit you this summer too. A ring toss is a great way to have fun with your friends or family. There are also plenty of options out there too. From inflatable ones to ones made of wood. The average price of these games is about $15 and again is retailed at most stores.
I hope you got some inspiration from these ideas and will try some of these yourself!
References:
Ladd, Kara. "50 Best Summer Products to Have for Fun in the Sun." Best Products, 12 June 2017, https://www.bestproducts.com/lifestyle/g2840/fun-summer-products-items/?slide=8