Historic People and Places in New Jersey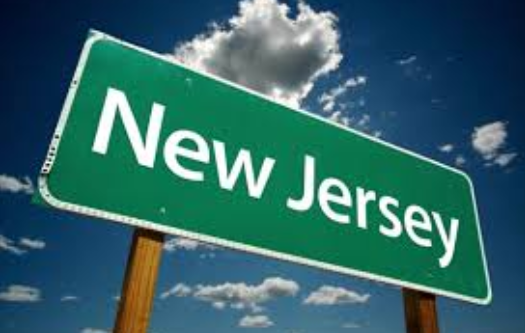 You might think New Jersey is just a small state on the East Coast, with nothing special about it. But New Jersey is a very historical and unique state. A lot of important things happened here, such as Grover Cleveland's birth and George Washington's stop in Morristown during the Revolutionary War. Find out historical things that happened and places to visit in the Garden State this summer!
US Presidents
The one President from New Jersey is Grover Cleveland. He was born on March 18, 1837, in Caldwell, New Jersey.  He is the only US president to serve two nonconsecutive terms, from 1885 to 1889 and 1893 to 1897. He had two vice presidents. His vice presidents were Thomas A Hendricks and Adlai Stevenson. Cleveland was married to Frances Folsom and had five kids (History Channel). He died on June 24, 1909 from a heart attack. While there is only one president from New Jersey, there are no presidents from Florida. And Florida's a pretty big state! By the way, you can visit Grover Cleveland's birthplace in Caldwell, and his burial place in Princeton.
New Jersey and the Revolutionary War
New Jersey played a significant role in the Revolutionary War. On Christmas night, 1776, George Washington and his men crossed the Delaware River. They went on to defeat the British in Princeton and Trenton. You can visit Washington Crossing State Park in Titusville (Vames). Also, George Washington and his men stayed in Jockey Hollow, in Morristown, from 1779 to 1780. There were 12 men per 14 by 16 cabin. The Jockey Hollow encampment made Morristown one of the 10 biggest cities by the spring of 1780. You can also visit Jockey Hollow, as it is a national park (NJ Skylands).
Scientists
Do you know who Thomas Edison was? He was a very famous American inventor who created many things, including the phonograph and the movie camera. The Thomas Edison National Historical Park consists of over 300,000 items from Thomas Edison. You can visit the Thomas Edison National Historical Park in West Orange (National Park Service). You might've heard of Albert Einstein, another famous physicist and mathematician. He bought a house in Princeton, New Jersey, in 1935 and lived there until his death in 1955. This house, now called the Albert Einstein House, is open to the public (State Symbols USA).
As you can see, a lot of historical events happened in New Jersey, and a lot of historical people lived here as well.  These are just some of the historic sites in the Garden State. Now that you have read about them and their history, I hope you go and visit them some day.  
References:
"Albert Einstein's House." State Symbols USA, statesymbolsusa.org/place/new-jersey/albert-einsteins-house.
"History & Culture." National Parks Service, U.S. Department of the Interior, www.nps.gov/edis/learn/historyculture/index.htm.
History.com Staff. "Grover Cleveland." History.com, A&E Television Networks, 2009, www.history.com/topics/us-presidents/grover-cleveland.
Vames, Michelle. "5 Revolutionary War Sites in New Jersey to Visit with Kids." Mommy Poppins – Things To Do in New Jersey with Kids, MommyPoppins, 26 Sept. 2016, mommypoppins.com/new-jersey-kids/weekend-trips/5-revolutionary-war-sites-to-visit-with-tweens-teens.